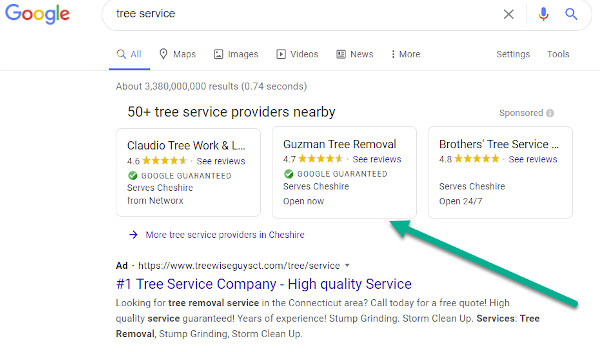 If you are in a competitive business, Google may put you at the top of the pack when people a looking for your services.

With Local Services Ads, you can advertise your business on Google and receive leads directly from potential customers. These leads come in as phone calls and messages sent through your Local Services ad. You can reply to messages and track bookings, To emphasize the importance of this type of advertising, Google will guarantee the service, giving the customer up to $2,000 if they are disappointed.

This is not a set and forget system since you are talking about serious money, so you must follow it each month. You can do it yourself but If you want us to set up and follow let us know.