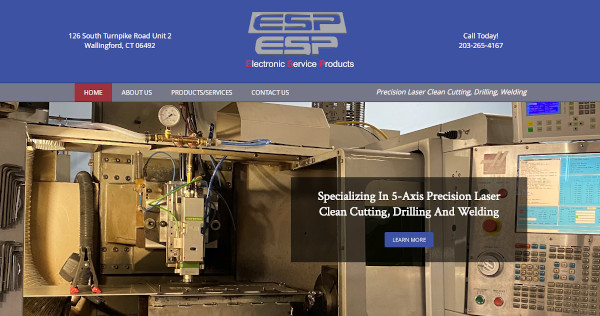 Congratulations to Electronic Service Products on their new website!

Feel free to visit the site at espcnc.com.

Web design is a service that requires constant attention. Your website is the first impression people have of your business, and it's how you're going to keep your customers coming back for more. A well designed website will help your company stand out from the competition, with helpful information about your products or services, a link to register for an account or sign up for notifications about special deals or events. It can even be used as an online shopping guide to make sure customers don't miss out on the best bargains around. Here are some tips on having a great web design:
With the rise of smartphones, mobile design has become an increasingly important aspect of user experience. In todays cut-throat digital world, your brands website needs to look as good and function as well as possible for potential clients to see. If you want to stand out from your competitors and increase your conversion rate, then a little bit of research is definitely in order. Fortunately, there are many great mobile design tips that will help you create apps and websites that look great on any device.
Let's face it, email marketing is a fantastic method to keep your customers in the understand. For small businesses, it's not constantly possible or cost effective to outsource your marketing efforts. However, with the best methods and preparation, you can guarantee that you are providing your clients the best experience possible. In this post, we'll stroll you through the various types of email marketing campaigns and offer some crucial suggestions for getting started.

Videos are an excellent way to convey your message and sell your brand. After all, who can speak better than the people themselves? It is a powerful tool for businesses of all sizes. They act as a complement to other types of content by adding a visual element. They also enable you to address issues that might be difficult to express in written form. With this in mind, its safe to assume that many people struggle when it comes to creating quality that effectively communicate their message.
Do your sites pages return Googles crawlers? Or leave them disappointed and frustrated? Do you have a blog that gets visitors but no one reads? If so, your site may not be as SEO-friendly as it could be. What is an SEO-friendly site you might ask? It is the jargon for having a website that can easily rank in search engine results. The more easily you can make your site appear in search results, the more likely people are to find it, click on it and then come back again. Here are 7 website programming strategies you can implement to make your website more SEO-friendly:
Email marketing is one of the most effective ways to connect with your customers. With over 6.5 billion email accounts in use worldwide, its evident that people love receiving emails from businesses they trust. But most businesses aren't as familiar with email marketing as they should be. Thats why the majority of B2B marketers don't have their own email service provider (ESP). Most B2B marketers are forced to work with an ESP that charges high fees and has a limited selection of features.
To keep your customers coming back for more, you need a reliable hosting environment. In other words, how you host your website is just as important as the site itself. A cluttered, buggy and slow-loading site can turn away potential visitors in seconds. But with a clean, efficient and user-friendly environment, people are more likely to hang around and check out what else you have on offer. When it comes to creating a better hosting experience, there are many details that go into making sure your website runs smoothly.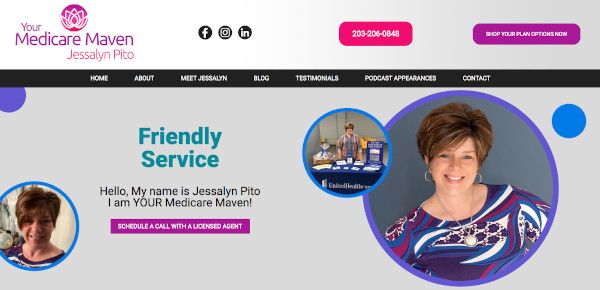 Congratulations to Jessalyn Pito, Your Medicare Maven on her new website!

Feel free to visit the site at jessalynpito.com.
Programming can be a challenging task. You have to think about a lot of different things at once, and make all those thoughts come together into something that works. After you've finished your project, you need to test it so you can make sure it works as intended before you release it to the public. But programming, as a field, also has a lot of challenges. There aren't many people who do it full-time, so most programmers are left to learn by themselves.
Do you have a great idea for a website or business, but don't know what to call it? Maybe you've been brainstorming and cant think of anything. Or maybe you just haven't come up with anything catchy yet. Whatever the reason, if you don't have a name for your site, it's bound to frustrate you and probably scare away potential visitors as well. There are so many options when it comes to finding a great domain name for your site. Here are 5 tips that will help you find the perfect domain name.
Starting a business takes time, energy, and money. After all, running your own company isn't easy. Even if you have access to a few thousand dollars, you need more than that to get off the ground. Fortunately, launching a business doesn't have to cost an arm and a leg. If you're looking for ways to start your new venture without draining your bank account, consider hiring a web design company instead of doing it yourself. There are lots of benefits to working with a professional designer on web design projects.