Our Video Commercial Agency
As a leading online video commercial agency WE WRITE, SHOOT AND EDIT cost effective videos to provide your company with commercials the convert viewers to clients.

RP Design Web Services is a video commercial agency situated in Cheshire Connecticut. Based on your vision and end goal with the commercial, we develop a 30-second to 2-minute video, develop ideas and compose the scripts based upon those concepts.

As your video commercial agency, we love projects that promote the products and services of brand names and companies trying to out do larger better funded competitors. Whether it is an item meant to improve joy or a service geared towards sustainability, we wish to assist you engage your audience.
Website Videos
As your video commercial agency, our videos use virtual reality spokesmodels and are Search Engine Optimized (SEO) to show up in Google searches. They post on your site and are typically used to highlight your Reputation and Customer experience with your organization.
PRODUCT-FOCUSED, BRANDED VIDEOS
For these kinds of videos, your service or product gets the most attention because the viewer understands what it is, how it works, why it's so fantastic, and how it will make a difference in the user's life when it is utilized.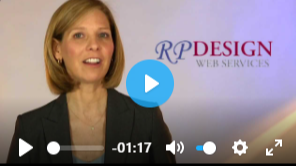 SOCIAL NETWORK VIDEOS
We produce stylish, shareable videos for your social media channels. Often, we'll shoot and modify a number of these videos simultaneously, and you release them periodically on your channels. This method is often the most efficient use of money and time.
Why Hire A Video Commercial Agency
When you hire RP Design Web Services, you are employing us to be the video commercial agency for your online videos. We bring the producer, director, and the rest of the crew. Additionally, we can manage the principle, copy, and post-production, which indicates we basically do it all. We welcome you to join our family of happy clients. Call 203-271-7991 today or use the button below to contact us.

CLICK HERE TO LEARN MORE